3520 West 26th Street, Erie, PA 16506 814.833.1911 Fax 814.833.8591
HOME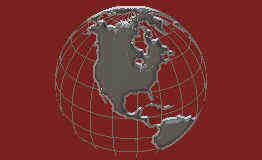 Faqs About the High School Diploma

The ECTS High School Program does not meet compulsory attendance laws and therefore will not be delivered to persons under the age of 17 years.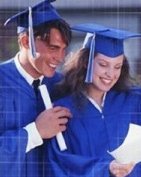 Purpose
The High School Diploma Program is designed to address the needs of those who have a desire to finish their High School Diploma.
The High School Diploma will allow you to find better employment and give you a doorway to further education.

Who can attend?
This Program is offered to adults, who are beyond compulsory school age in their respective states. Check with your local school district to see if you are beyond compulsory school age. 17 years or older is above compulsory school age in most instances. The ECTS High School Program does not meet compulsory attendance laws and therefore will not be delivered to persons under the age of 17 years.

Pennsylvania Law Regarding Correspondence Study High School Diplomas

COMMONWEALTH OF PENNSYLVANIA
DEPARTMENT OF EDUCATION
333 MARKET STREET
HARRISBURG, PA 17126-0333

Prospective students and others frequently ask whether a correspondence study high school diploma is recognized by the Department of Education as a high school diploma.

Pennsylvania's law allows students to complete their secondary education requirements through a variety of mechanisms, which include, but are not limited to:
attending and completing the requirements of a residential public high school
religious school
licensed school
accredited school or charter school;
achieving a passing score on the General Educational Development (GED) examination
earning thirty credits beyond high-school level
completing a home school program, or
competing a correspondence school's high school program.

Current education regulations provide that "An applicant 18 years of age or older shall be issued a Certificate of Preliminary Education upon presentation to the Department [of Education] of evidence of the issuance of a high school diploma by an accredited private correspondence school licensed or approved by the State Board of Private Licensed Schools." 22 Pa. Code § 4.73.

Questions about the general acceptance of a correspondence study diploma cannot be answered summarily since employers, certification associations, licensing agencies, state funding organizations and postsecondary institutions have much discretion in establishing entrance criteria.

If you have additional concerns about correspondence high school programs, please contact:


Division of Private Licensed Schools
Bureau of Postsecondary Services
333 Market Street, 12th Floor
Harrisburg, PA 17126-0333
Telephone: (717) 783-8228
TTY#: (717) 783-8445
Fax #: 717-783-0583
E-mail: 00prvlic@psupen.psu.edu

There are many variables to this question. First, to receive a High School Diploma from ECTS, you must earn 21 credit hours of instruction.

Assuming you only completed the 8th grade, you will be required to complete all 21 credit hours.
If you have some high school, ECTS would need to review your high school transcripts, and then the Principal would make a determination of how many courses or credits you need to complete to receive our Diploma.

Several factors will affect the Principals decision, such as, how long you have been out of school, your past grades, subjects that have the same content as the ECTS course, etc.

How long is each course?
Each course is approximately 120 hours long. You should be able to complete one course in an 8 week time period with just 15 hours studying per week. There is no minimum time for course completion. As fast as you complete the assignments, the faster you can complete the course and the High School Diploma.

What is the tuition?


The tuition for all 21 credits (full-diploma program) is $1495 without textbooks. With textbooks the tuition is $2695. Remember we urge you to purchase your own textbooks because there are many available on the internet - used - which can save you many hundreds of dollars.

For those seeking to transfer their past High School grades into ECTS, we will first let you know how many courses are accepted, which ones are accepted and, the tuition required to complete your High School Diploma. Obviously this is determined on an individual basis.


How do I get started?
If you know you need the full High School Diploma Program, download the application (here), fill it out and return it to ECTS with you down payment of $150.00.

If you wish to transfer prior High School Courses to the ECTS, download the application (here), and attach your prior transcripts (or have them sent to us), along with $150.00 down payment. Once we review your transcripts, we will send you a modified application/enrollment agreement reflecting the new tuition. Once you return the signed agreement, your lessons will be sent.
How many courses do I have to take?
© 2013 ECTS. All rights reserved.